First Friday is all about brain food. On the first Friday of every month we ask a speaker to join us for the NM team meeting. We drink beer, we eat crisps and we invite in new ideas, new people and new possibilities. And you're invited too.
On Friday 5 September we'll be joined by Paul Richards from Stay Up Late. They're a small charity founded by the punk band Heavy Load. The purpose of the charity is to promote full and active social lives for people with learning disabilities who live within challenging inflexible support systems.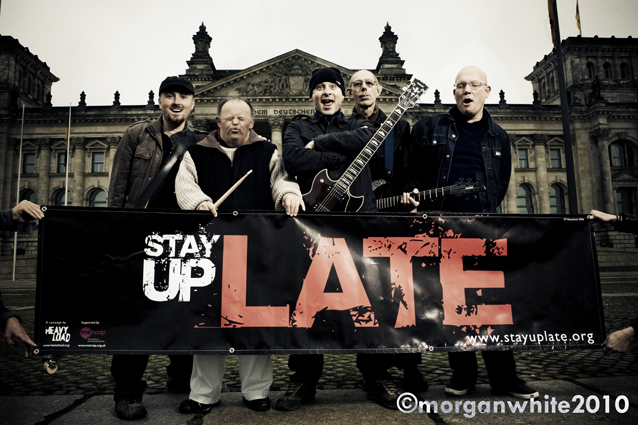 Paul will share the story of Heavy Load and how they sought to take their chaotic live performances out of the social care ghetto and in to the mainstream. And how these five punks then went about founding a charity whose purpose was to effectively uphold government policy around choice and personalisation.
You'll also hear about what they're working on now with Gig Buddies and how having a good idea can present big headaches, especially when you want to share it but retain its essence.
There will be plenty of time for discussion. So please join us at NMHQ for beers and brain food. All are welcome but please do sign up via Eventbrite so we can stock the fridge accordingly :)
This post was filed under Events
Comments are currently closed.